The Adventurous - Sitka, Alaska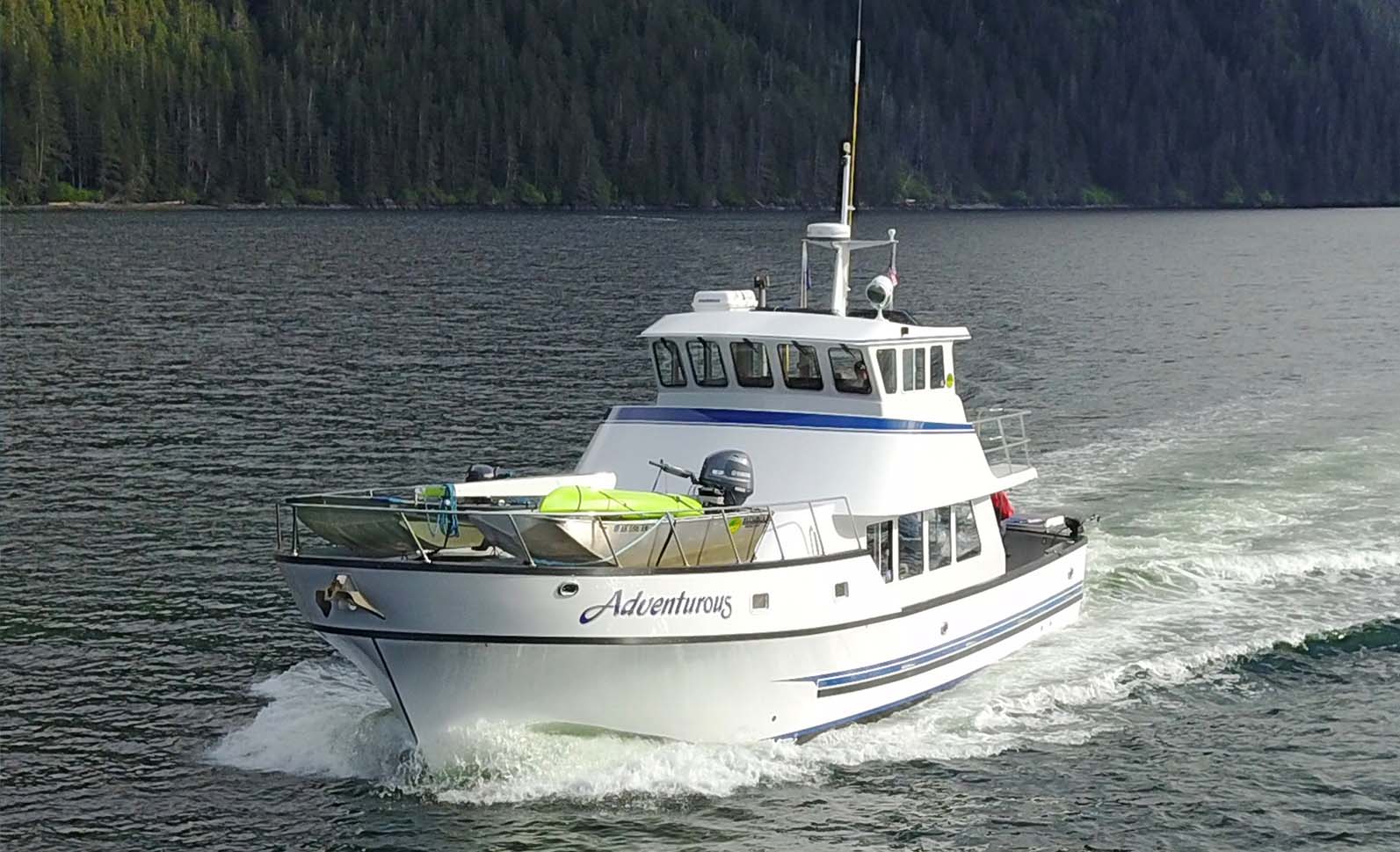 Welcome Aboard the Adventurous
Captain Travis Peterson and his crew invite you and your family or friends to spend five fun filled and exciting days aboard the beautiful 56 foot charter vessel Adventurous. Join them for a once-in-a-lifetime Alaskan fishing experience you will never forget.
The Adventurous sails from Sitka, Alaska each Sunday for five days, from April until September of each year.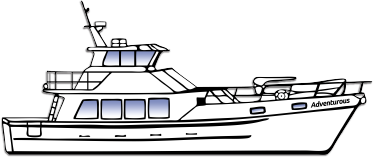 The Best of the Adventurous!
Customized five day Southeast Alaska Adventure
Experienced USCG licensed Captain
Friendly and knowledgeable crew
Exceptional cuisine prepared just for you
Access to the most remote reaches of Southeast Alaska
Halibut & Salmon fishing (salt and/or freshwater)
Light tackle & sensational fly fishing opportunities
Fresh Dungeness crab and Alaska spot prawns
Whale watching and glacier viewing
All fish filleted, frozen, and packaged
Customize Your Own Southeast Alaska Vacation!
Don't just see Alaska, live it!
Utilizing the Adventurous as a mobile base camp for your Alaskan Adventure we will help you customize each amazing trip.