The BEST and Only Way to SEE Alaska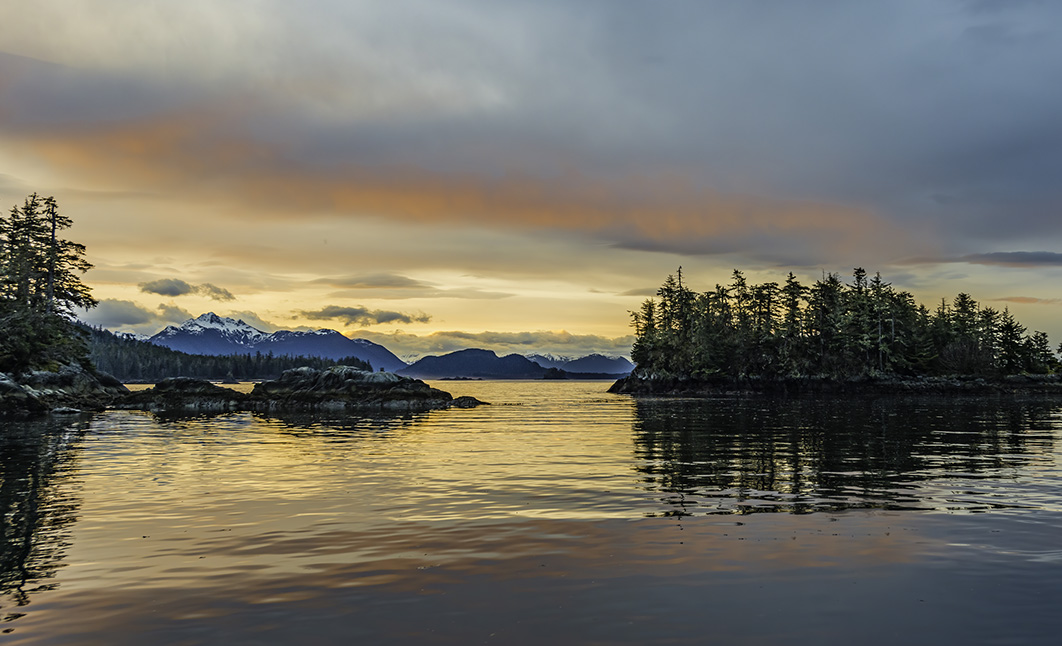 Southeast Alaska's grandeur has been written about, talked about, and dreamed about since the first Russian settlers stepped ashore over 200 years ago.
The area here is where vertical mountains meet the sea, culture is thick with native tradition, and full of pioneer spirit. Southeast Alaska is a place of a thousand islands with endless waterways, but few roads. Because of this, it's a destination best explored by the sea and island passages. Alaska Charter Service would like to invite you to experience Southeast Alaska aboard the Adventurous where diversity, mobility, and comfort come together to produce an Alaskan experience like no other.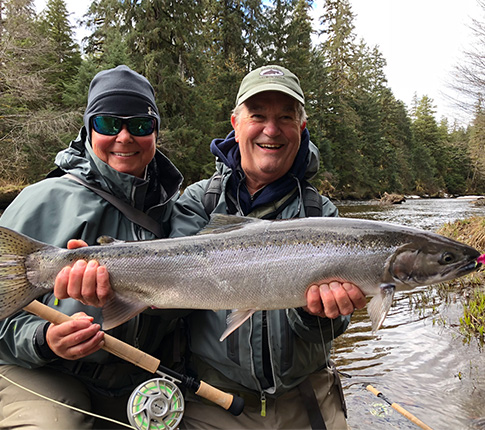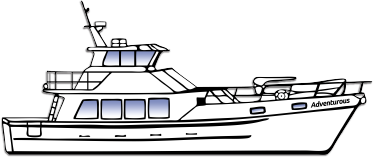 Every Southeastern Alaska Trip Aboard the Adventurous is a New Adventure!
Joining the Adventurous and her crew, our guests find themselves not only on a sport fishing and sightseeing trip, but taking part in an experience that is interactive, and ever changing.
Alaska's inside passage is the largest protected waterway on earth and the diversity of trips vary greatly week to week and year to year depending on customer anticipation, weather and time of year.
Each cruise is customized for you, so there is no set itinerary. After you and your guests arrive on board, we will sit down with you and talk about your options, and what you would like to do.
A basic sample itinerary of what a charter cruise aboard the Adventurous is similar to this:
Sample Itinerary and Cruising On The Adventurous
Saturday in Sitka, Before We Sail
Most guests joining the Adventurous arrive in Sitka via Alaska Airlines/Seattle the Saturday before their trip. All guests will be met at the Airport in Sitka by an Adventurous crew person and transferred to a local Hotel. The first night in Sitka will allow our guests time to rest, dine and tour Sitka before their cruise begins.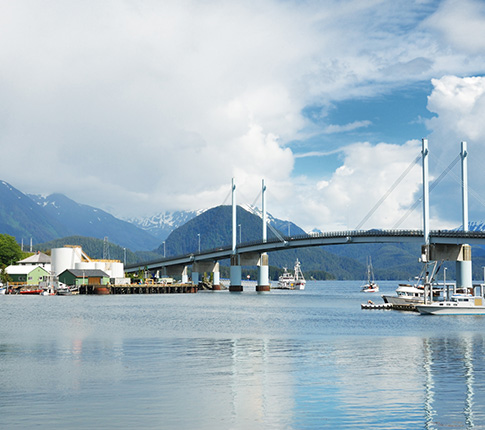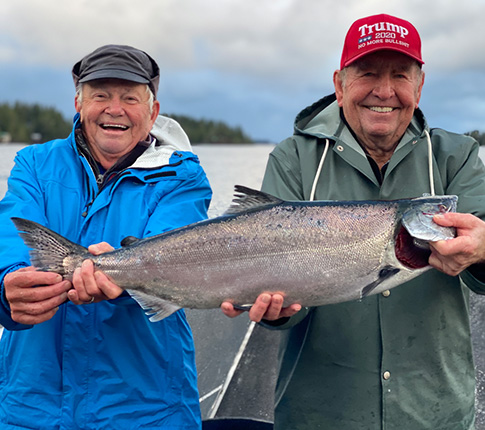 Sunday morning guests are met and transferred to the Adventurous where they will be introduced to the rest of the crew, the Adventurous, and enjoy a hot breakfast.
Once breakfast is complete it's time to get underway. After a short cruise through the picturesque Sitka harbor, the adventure begins. Leaving Sitka behind, the first morning will normally take us through winding channels to nearby fishing grounds. Here we will have the chance to wet a line and enjoy the beauty of Southeast Alaska.
With the first fish landed and photos taken by late afternoon of the first day, our guests will find us navigating through the islands and passages of Southeast Alaska. The afternoon and evening will be occupied by setting the first string of shrimp gear and/or crab pots. With the "gear" in the water it's off to one of a thousand secluded anchorages, to enjoy a fabulous meal and go over the experiences of the day and think about tomorrow's options.
Monday morning, It's up early for a fresh breakfast and time to get on with the days activities. First it's time to check the shrimp or crab gear. Using the onboard hydraulic puller makes it easy, as Alaska's delicious cold-water shrimp and crab come aboard, promising another sensational dinner.
Once the gear is stored, we hoist anchor and get underway, to fish and sightsee our way through other pars of Southeast Alaska. You will find yourself eager to see what is next, the possibility of landing a monster King or Halibut, or maybe catching a glance at an uninterested Brown Bear feeding at the mouth of a stream. All these sights are extremely realistic. We can't reiterate enough that a quality digital camera is recommended.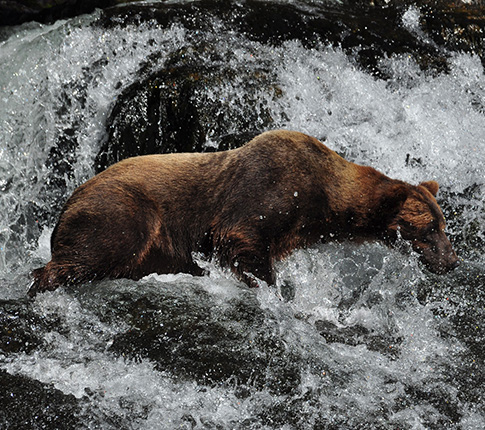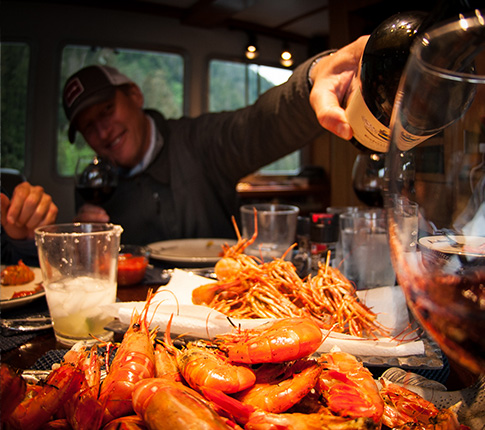 Evenings Aboard the Adventurous
Each evening finds the Adventurous in a different remote anchorage where the mountains meet the sky and the wilds of Alaska are just outside the window as we sit down for another great dinner.
The dinner conversation will undoubtedly include what tomorrow could bring. Without a set itinerary and endless possibilities each day could include many different activities such as: stream fishing, saltwater fishing, cruising, beach combing, whale watching, and the choices goes on.
Days 3 & 4 - Tuesday and Wednesday
Southeast Alaska is a playground for outdoorsman, fisherman, and those that simply enjoy the beauty of nature and wildlife. The professional crew of the Adventurous will assist our guests in utilizing not only the Adventurous, but also their knowledge of Southeast Alaska, to ensure that each day exceeds the expectations of our guests.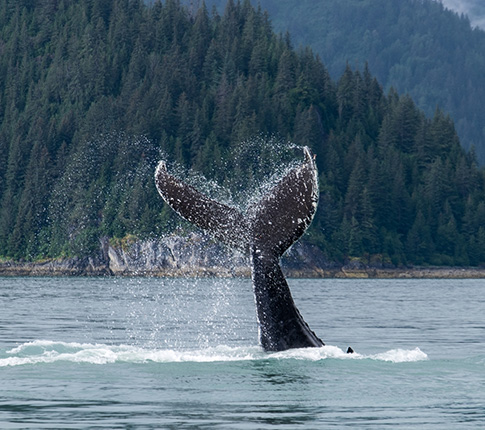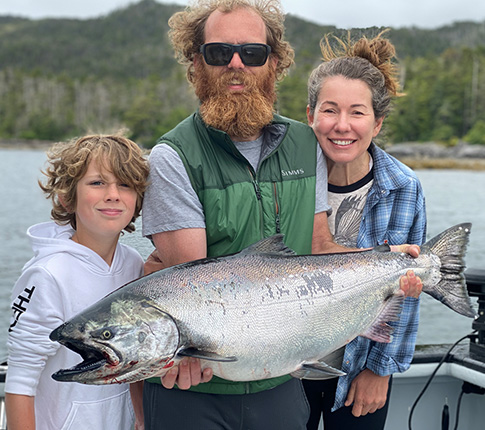 The fifth day is always enjoyable, but slightly sad as we fish, cruise, and sightsee our way back to port and arrive in late afternoon at our starting point, the Sitka marina. Reflecting on a great week we will enjoy another delicious meal with the Adventurous safely moored in the harbor and our guests will stay onboard for their final night in Alaska.
Friday morning is always busy as our guests pack up, the crew boxes and prepares the weeks catch for the trip home. With bags packed and the seafood boxed, all guests will be transferred to the airport by Adventurous crew members to meet their flights home.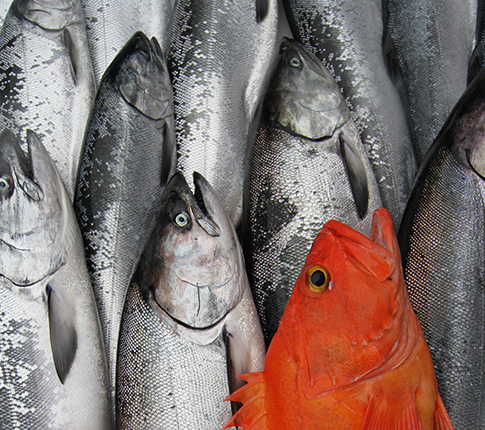 Customize Your Own Southeast Alaska Vacation!
Don't just see Alaska, live it!
Utilizing the Adventurous as a mobile base camp for your Alaskan Adventure we will help you customize each amazing trip.