Southeast Alaska Packing List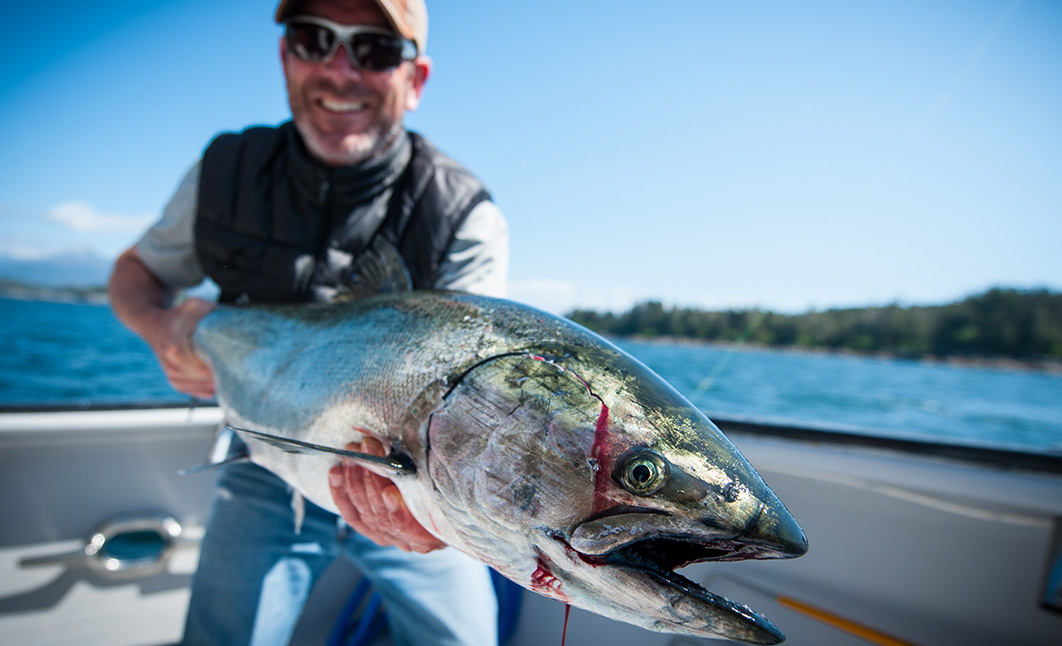 The trip's weather and conditions can vary greatly during summer months. Temperatures are generally cool – expect daytime highs of 60 degrees although we do occasionally see 70. Nights are also cool, but not cold generally around 50 degrees. Rain, yes, Southeast Alaska is a temperate rainforest and averages over 100 inches a year, plan on seeing some rain.   As for the rest of expectations, Southeast Alaska is a wildly diverse place. Trips aboard the Adventurous are centered on exploring and fishing the largest national forest in the U.S., The Tongass.  Please take the time to look over this short packing list. 
Laundry: The Adventurous has onboard laundry facilities and we do a couple of loads a day. We encourage you to pack on the lighter side.
Clothing: Tee shirts and long sleeve fleeces work great!
Jackets: For Jackets we recommend fleece outer jacket.
Pants: Regular blue jeans, khakis, and pants work great! 
Shoes: tennis shoes and deck shoes are fine, but when we are fishing from the Adventurous we use hoses to clean the deck constantly, if you have rubber or waterproof boots, pack them.
Rain Gear: Rain gear is not a necessity as you can always step in out of the rain when fishing from the Adventurous, but it will keep you more comfortable. If you have rain gear bring it, if you don't you might invest in a waterproof shell.
Shorts: Throw in a pair of shorts and swim suit; we will hope to see warm weather and maybe even have the chance to take a dip in a hot spring.
120 volt power: the boat has 24/7 120 volt power including the state rooms.
Wi-Fi: we have full-time Wi-Fi
Motion sickness: We do have a supply of motion meds on-board, but if you are prone to motion sickness stop by you doctor and pick up some scopolamine patches. They last three days and work well!
Sitka has great outdoor clothing stores for anything you may need or forget.
Meals: Meals aboard the Adventurous are outstanding and centered largely around seafood. We restock the boat before each trip and are more than happy to accommodate any dietary or food preferences. If you are not a fish, crab or shrimp eater let us know. If you have a special snack, meal or beverage you would like to have on your trip feel free to add them to the list.
Please feel free to contact us directly with any questions:
Capt. Travis: travsip70@hotmail.com or phone (206) 910-9603
Jenn: jennpete74@msn.com
Customize Your Own Southeast Alaska Vacation!
Don't just see Alaska, live it!
Utilizing the Adventurous as a mobile base camp for your Alaskan Adventure we will help you customize each amazing trip.